Books

>

The Yawning Rabbit River Chronicle

Why Do Some Say Yes To Unknown Places?
Spanning a period of hundreds of years, The Yawning Rabbit River Chronicle
follows the plight of a river and its heroes, both human and animal, who
embark on unusual and magical journeys. Heroes such as a thieving rabbit
with the courage to do great things, a deer who transforms as night falls,
an unusual and magical coin-headed boy, a brave boy and girl who know
more than you might think, a dapper rat with a heart of gold – all of whom
battle curses, ghostly demons, monsters, and other strange creatures to
bring life and safety to the river they love.
This is the story of an epic struggle of good versus evil-a story that
won't let you go until the last puzzle piece drops into place.
Who Wants to Go on an Adventure?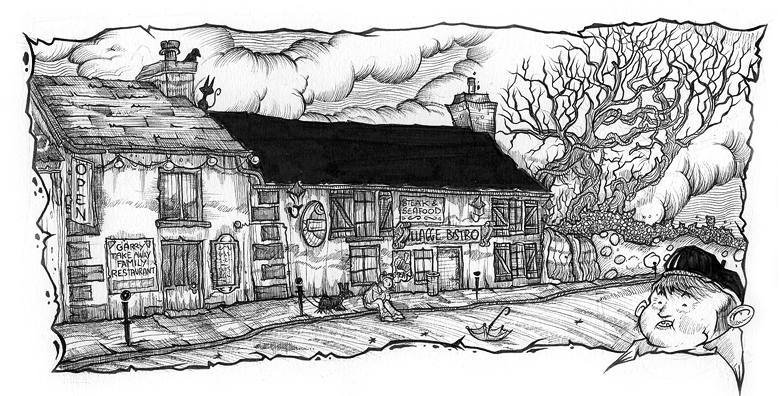 Awards:
A VOYA Perfect Ten Title
A  VOYA Perfect Ten Title is considered to be a must-read and a must-buy by many young adult school and public librarians! With over 1,100 reviews of young adult books in VOYA (Voice of Youth Advocates) in print and online in 2012, our reviewers awarded only thirty-one titles (2%) the Perfect Ten: a 5Q for quality (hard to imagine it better written) and 5P for popularity (every young adult who reads was dying to read it yesterday).
2013 Nautilus Silver Award
Nautilus Silver and Gold Award winners are carefully selected in a unique three-tier judging process by experienced teams of book reviewers, librarians, authors, editors, book store owners, and leaders in the publishing industry.
Endorsements:



"Janine Kimmel's book, The Yawning Rabbit River Chronicle certainly qualifies as creative.
I say that as a creativity researcher. As a reader I would simply say, "It is delightful."
—Amit Goswami
Ph.D., Author of How Quantum Activism Can Save Civilization.

"A marvelous story of nature, natural resources and what we are doing to the earth,
greed, prejudice, mystery, and kindness…"
—Phyllis Juried
Publisher (Today's Parent)

"Truly great stories have a wonderful capacity to teach enormous truths as they enchant and entertain.
I predict that both the young and the young at heart will make J.L. Kimmel's The Yawning Rabbit River
Chronicle a new classic because it is filled to the brim with warmth, humor, richness, and mystery
that is life itself.  David Ceccarelli's illustrations are icing on a delicious cake that is sure to be
savored by young adults today and by their children and grandchildren for generations to come!"
—David McMillian, LPC,LMFT
Host (Strategies for Living Radio)

"This is an enchanting book filled with warmth, mystery and humor. The writing and illustrations bring
Nub and Nil's journey to life in a manner that will captivate readers  of all ages. J.L. Kimmel and
David Ceccarelli have made a major contribution to Children's Literature through
The Yawning Rabbit River Chronicle. This river journey will win your heart."
Patrick O'neill
Author and Consultant (Extraordinary Conversations)

---
About the Authors




J. L. Kimmel, RN, MTS, is a writer, artist, therapist, and teacher. She is the author and artist of the award-winning children's book The Magic Gown. Creating enchanted worlds combined with realism and her love for nature is what she does best. She lives in Locust, New Jersey.


Artist and writer David Ceccarelli is the author and illustrator of the children's fiction short story L'Irresistibile Richiamo Dell'Acciuga (The Irresitible Call of the Anchovy). He loves to draw the bizarre and unreal, always looking for details and nuances in everyday life and on his many adventures throughout the year. He lives in Prato (Tuscany), Italy.