Magic Door to Your Imagination (ages 7-10)
With imagination and creativity, children will create a unique illustrated short story using an original Magic Door booklet as inspiration. To celebrate their success, each child will walk through a real magic door. Instructed by Janine Kimmel, award winning author and artist. An $8 supply fee payable to instructor at the beginning of class.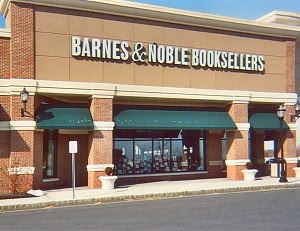 Join Bridge of Books, a great nonprofit charity, for their bookfair. Purchase books to donate to children in need and come meet some great children authors too. CALL FOR THE TIME OF THE MAGIC DOOR EVENT
Children's Event, Bookfair
Saturday June 04, 2016 9:00 AM
Crossing the threshold' is the turning point from the ordinary world to the magical world.
Those who don't believe in magic will never find it.
― Roald Dahl
Logic will get you from A to B. Imagination will take you everywhere.
-Albert Einstein
SO GRATEFUL … On April 27th & 29th over 100 students, plus teachers, from 2nd grade to sixth at two schools walked through THE MAGIC DOOR OF YOUR IMAGINATION.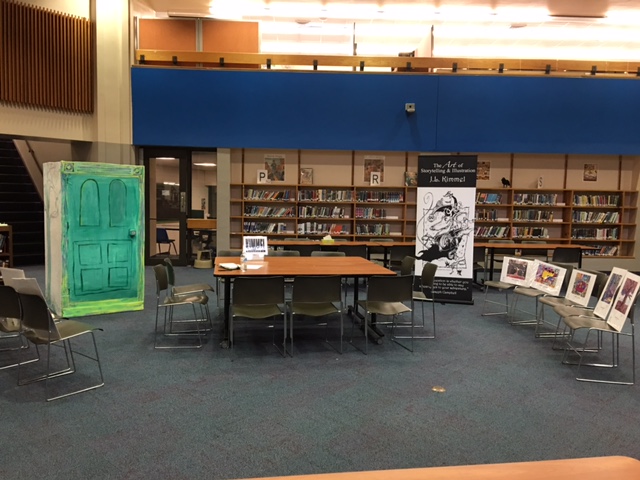 Janine Kimmel's presentation was filled with positive energy and love. It was so moving to watch the children say their names and walk through the door – and I really felt that magic when I did it myself! "
-Lorri Ann Wahlgren
Wanamassa School Library, NJ
A mighty oak is nothing but a little nut that held its ground!
Unknown author, adapted from an English proverb
I could not say it any better than the students who you positively affected.
I received a tingly feeling when entering the Magic Door. The floor made me feel magical and I now believe I can make my dreams come true. I created my own world with my own thoughts and emotions. It was fun and fantastical!
Mrs. Kimmel was nice and fun and encouraged me to put my thoughts and emotions into my writing. I had never looked at fantasy as a way of writing, but now I want to learn about fantasy and plan to write about a made-up world.
(These are all statements from the students– very profound!)
Thank you for making a difference.
You are truly magical and transformed many lives!
-Bob
Robert Klinger III
Ocean Twn. Middle School, NJ, Language Teacher, 6th Grade
October 18th
9 AM – 5:30 PM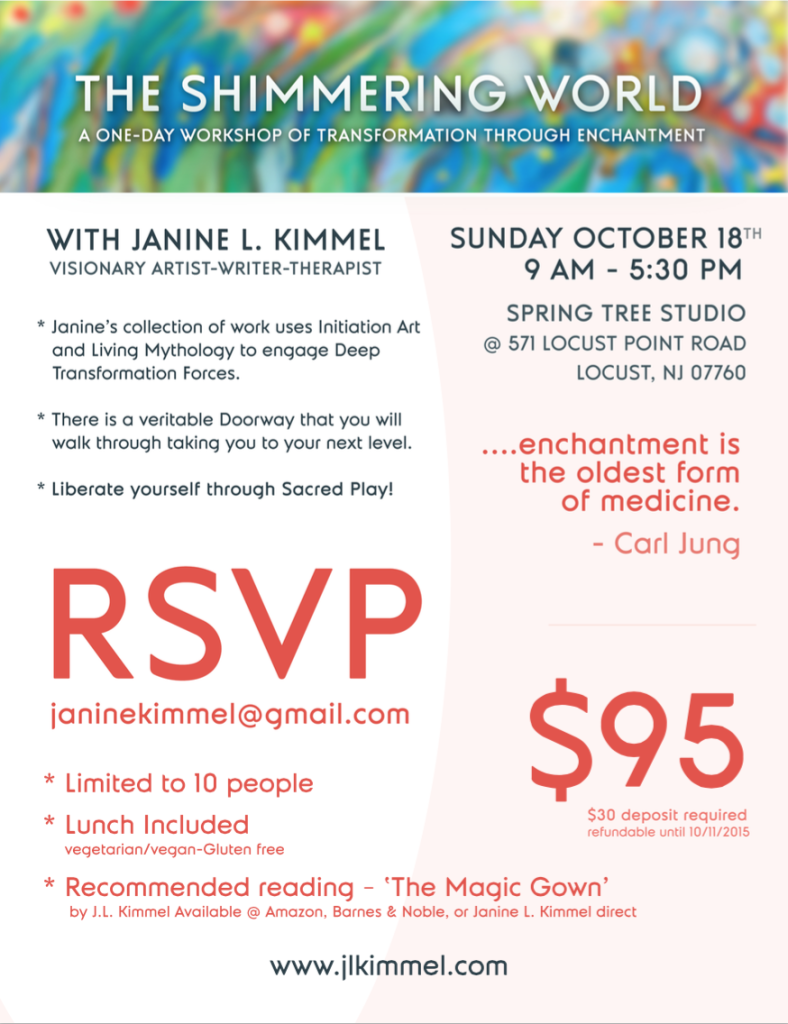 Summer program, July 27-31, 2015   
The Doorway to Your Imagination week long workshop at The Algonquin Theater Manasquan NJ. Students between 6 and 10 wrote their own illustrated stories and performed them on stage with Janine L Kimmel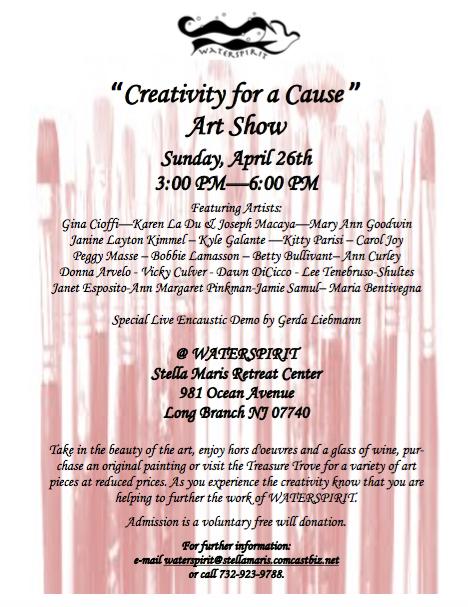 On Sunday April 26th at WATERSPIRIT at the Stella Maris Retreat Center, Janine Kimmel will be among the featured artists for the "Creativity for a Cause" Art Show from 3PM – 6PM.  Enjoy free hors d'oeuvres and a glass of wine, purchase an original painting or visit the Treasure Trove for a variety of art pieces at reduced prices.
WATERSPIRIT at the Stella Maris Retreat Center is located at 981 Ocean Avenue, Long Branch, NJ 07740.
For more information, email waterspirit@stellamaris.comcastbiz.net
On July 27-31, come experience the Storybook Workshop: Doorway to your Imagination at the Algonquin Arts Theatre, Manasquan NJ.
All Classes meet Monday through Friday.
Discover role-playing and the world of make-believe by bringing an illustrated story to life! Author and Artist Janine L. Kimmel leads an imaginative five day workshop in which students will create an illustrated story and develop characters based on those illustrations. The workshop begins with students bringing the beautiful artwork of Kimmel's award-winning book, The Magic Gown, to life through improvisation and other theatre exercises. Students will then create illustrations for their own original story, and develop the story's characters by creating short scenes and skits using physical movement, gesture, sound and speech, and facial expressions.
SHOW AIRS LIVE EVERY SATURDAY AT 12PM PST.
This is an amazing radio show with a great story in here about the Springtree art work. It is so unexpected and touching; such a magic story by Dr. Anne Marie Evans.
On February 18, come to the Township of Ocean Intermediate School to the Annual Authors Day: Storytelling and Illustration Workshop for 6th graders.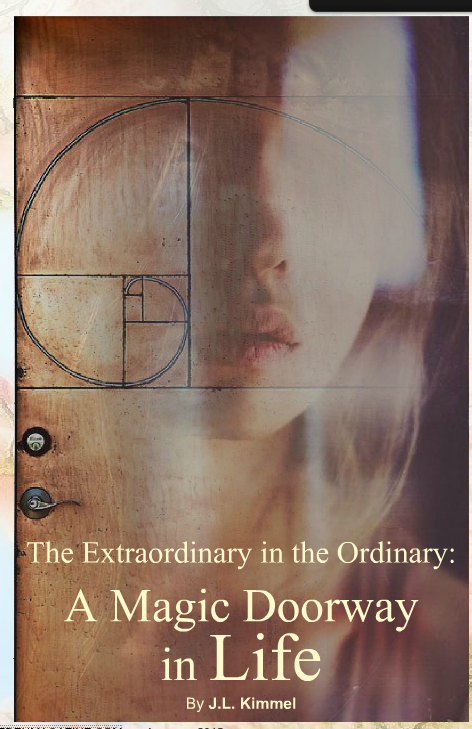 On December 25, there will be 40 sets of The Magic Gown and The Yawning Rabbit River Chronicle books being given away to share the magical stories on Market Street in Newark, New Jersey.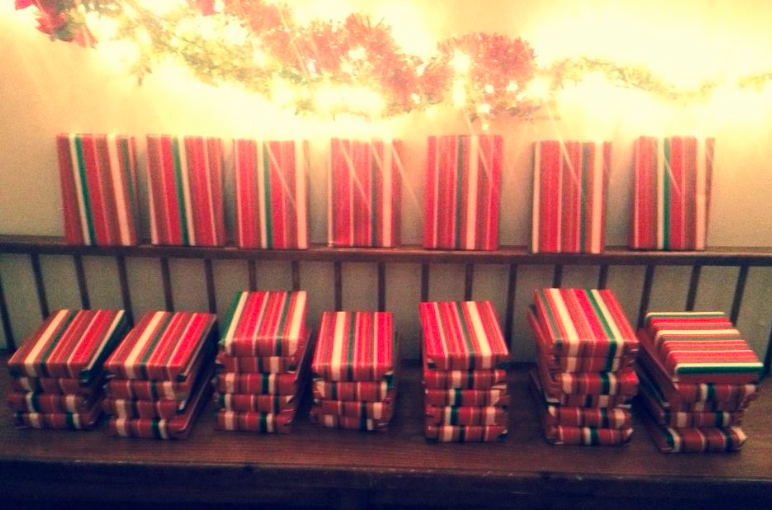 On December 31, J.L. Kimmel will be giving a private work shop for The Art of Storytelling & Illustration, & Magic Doorway Booklet Workshop for a family in Fair Haven, New Jersey.
This is a wonderful holiday gift from their Grandmother!
The Art of Storytelling & Illustration workshop and Book Signing
On July 31, 2-4 PM, We will be at Barnes & Noble in Holmdel, New Jersey for the  Middletown Library Summer Reading Event.
The Art of Storytelling & Illustration with the Magic Doorway Workbook 
On July 23, I returned to visit the students at Keyport School for the Summer Enrichment Program in Keyport, New Jersey. Here are the students stories and illustrations.
http://www.kpsdschools.org/Domain/9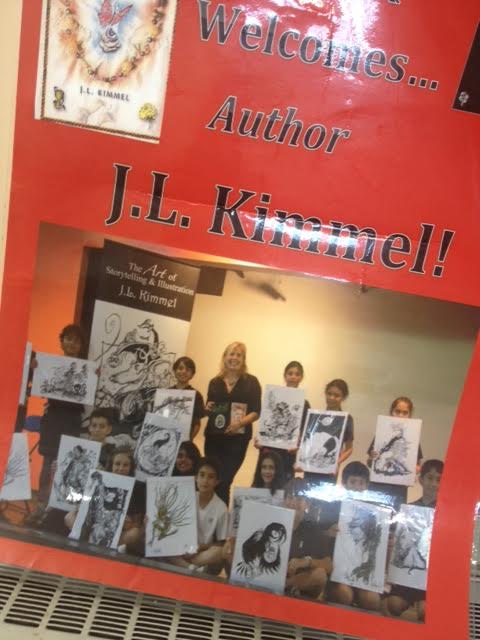 The Art of Storytelling & Illustration with the Magic Doorway Workbook 
This was my first visit to Keyport School, in Keyport, New Jersey for the Summer Enrichment Program on July 1, 2014.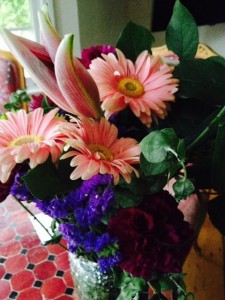 Monday, June 16, 2014
Thank you to the Jonas Salk Middle School, Old Bridge NJ, Diane McGregor, all the teachers and students.
On Monday June 16, 2014 over 75 students attended my The Art of Storytelling and Illustration presentation after some of them had read 'The Magic Gown' for class and started their own Imaginary magical doorway story! Thank you for the beautiful flowers with the star-gazer Lilies in it.
J.L. Kimmel
"Janine,
Thank you! All the Language Arts teachers loved your presentation. One told me today that you gave her a new mantra is "what is behind your door?" What is behind your door is the destiny you create. They want to order books for next year and do a bulletin board in the hallway. You really made an impression as a lot of the kids are excited to read your book. I am sure they would like for you to come to the book fair and sign the books they sell there. "
Diane McGregor
Teacher Middle School Language Arts Resource Room
Thursday, May 29, 2014
RABBIT NEWS !!!!!! a wonderful quote from a student from The Bolger School, Keansburg NJ, after reading The Yawning Rabbit River Chronicle.
 " Yawning Rabbit River Chronicle taught me principles about how to solve life's problems."
– Estrella T. 7th grade, 13 years old
What an amazing day I had there at the Poetry slam and having lunch with such creative students who some of them had read The Yawning rabbit River Chronicle and shared their stories and art with me as well. We discussed my creative process and their own. AMAZING and a gift for me. J.L. Kimmel
thank you teacher, Jessica Mankowski

7th Grade Language Arts
Believe, Understand, and Realize Goals
"Every child needs at least one adult who is crazy about him." – Reclaiming Youth At Risk
"When we write, we uncover what we didn't know we knew." – Donald Graves
On June 10,

I will be at Barnes & Noble in Holmdel, New Jersey for St. Leo's Book Fair. There will be a Book signing and The Art of Storytelling & Illustration workshop 
On June 9, There will be a Connections for Women creative workshop to: Manage Stress, Heal and Grow in Bangor, PA 
Mark your calendars!  J.L. Kimmel is an upcoming guest on a couple radio shows and will be presenting her new workshop in the upcoming months!
February 4, 2014 @ 8:10 AM EST
Interview on Ray Carr Radio Show, Cincinnati OHIO.  Listen here!
March 1, 2014 @ 12:00 PM to 1:00 PM EST
Soul Talk with Jeremy McDonald on Blog Talk Radio.  Listen here!
March 20, 2014 – 5:00 – 7:00 PM
Barnes & Noble Holmdel NJ, Book Fair – The Art of Storytelling & Illustration 
For more information visit this link.
April 2, 2014 - Author Day @ Ocean Township Middle School, Ocean NJ
The Art of Storytelling & Illustration  Workshop for 6th grade
For more information visit this link.
January 2014 Newsletter – To view the newsletter in its entirety, click here!
Happy New Year!
We hope you had a magical holiday season and look forward to a new year full of adventure, love and prosperity.
2013 was an exciting year and, as it has come to a close, we are reflecting on the lessons we've learned and how they will influence our goals in the new year. Joseph Campbell's inspiring quote we often referenced for The Art of Storytelling & Illustration 2013 workshop tour –
"The big question is whether you are going to be able to say a hearty 'yes' to your adventure"
– reinforced what we have experienced throughout this creative year. Wonderful magic comes out of the unexpected! So in 2014 we are saying a HEARTY YES to adventure again and again and again.
We'd love to hear from you! What wonderful things would you like to share? We'll include our favorites in next months newsletter!
__________________________________________
UPCOMING EVENTS
– January 16th: J.L. Kimmel presents her new Art of Storytelling and Illustration workshop | Barnes & Noble | 3981 US Hwy 9, Freehold, NJ 07728
– January 6th: J.L. Kimmel radio interview with Robert Sharpe. Will discuss recent trip to El Salvador!
– January 14th: J.L. Kimmel radio interview with Bob Johnson WPKN 89.5 FM. TYRRC, new workshop, tours and more!
Wonderful Things to Share!
Have something you want to share?  Let us know!  
On Thursday, December 12th, J.L. Kimmel will take her Art of Storytelling & Illustration workshop to Hollywood Schoolhouse and ra eading at Hollywood Schoolhouse Book Fair Friday December 13th @ 7PM in Los Angeles, CA.
The Art of Storytelling in El Salvador was a great success!  Visit this page to view pictures and read about the events.
J.L. Kimmel will be a guest on WPKN 89.5 FM on December 14th to discuss her latest book and her new art and storytelling classes.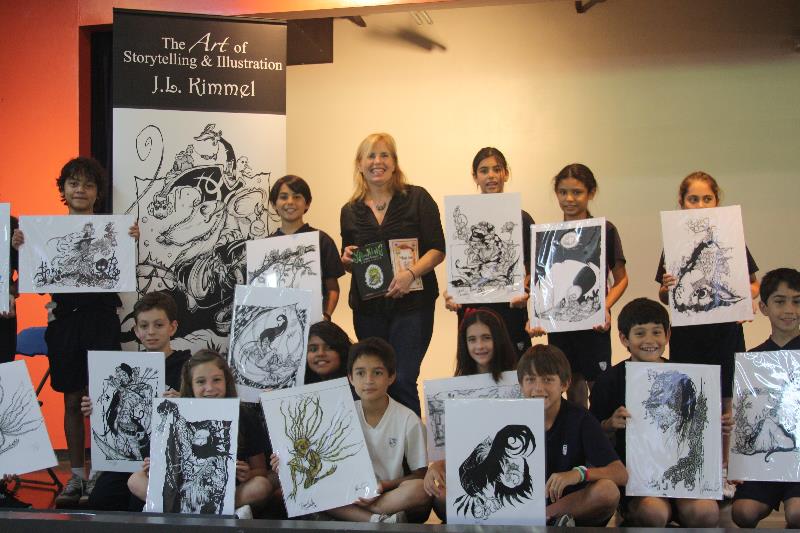 J.L. Kimmel with a group of students from one of her classes in El Salvador last month.  Interested in seeing more pictures?  Visit our Flickr page!
New This Month!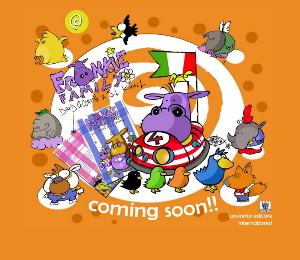 Give the gift of reading this holiday season!  
Visit SpringTreePress.com and share the adventure and magic of
The Yawning Rabbit River Chronicle and The Magic Gown with your loved ones.

The award winning
Yawning Rabbit River Chronicle
is a perfect holiday gift!
It has been two and half years since I helped save a stranger's life…
It was wintertime and holiday season in New Jersey. In a beautiful holiday specialty market, in the midst of a bustling crowd, I was having a children's book signing event for my book, The Magic Gown. Children could color their own world behind the magic doorway in the tree while they waited to see Santa Claus.
I had my remarkable assistant, ten year old Emma, with me for the event. She was dressed in a one of kind, handmade, couture costume as Nizella the Fairy Queen fromThe Magic Gown. Emma had ventured through the loud, crowded room,to retrieve some hot chocolate for us.
A few minutes later I heard her voice calling for me but I could not see her through the red, white, and pink poinsettias, lights, and displays that filled the room.
"Janine, Janine! A woman is on the floor! She fell!"
Interview with J.L. Kimmel, author of the work together with the Italian illustrator, David Ceccarelli.
The story of a courageous rabbit thief, a vulnerable tortoise, of people "with" and "without" umbrellas that tells of life and the importance of forgiveness and tolerance.
J.L. Kimmel will be presenting her original workshop – The Art of Storytelling & Illustration – for grades 5th to 8th at several schools in El Salvador this month:
The Escuela Americana, Academia Británica, Cuscatleca, Superate Raíces – San Salvador, Superate Hilasal – San Salvador, and Liceo Frances de San Salvador.
The workshops are based on her experience writing the award winning fiction adventure books: The Magic Gown and The Yawning Rabbit River Chronicle.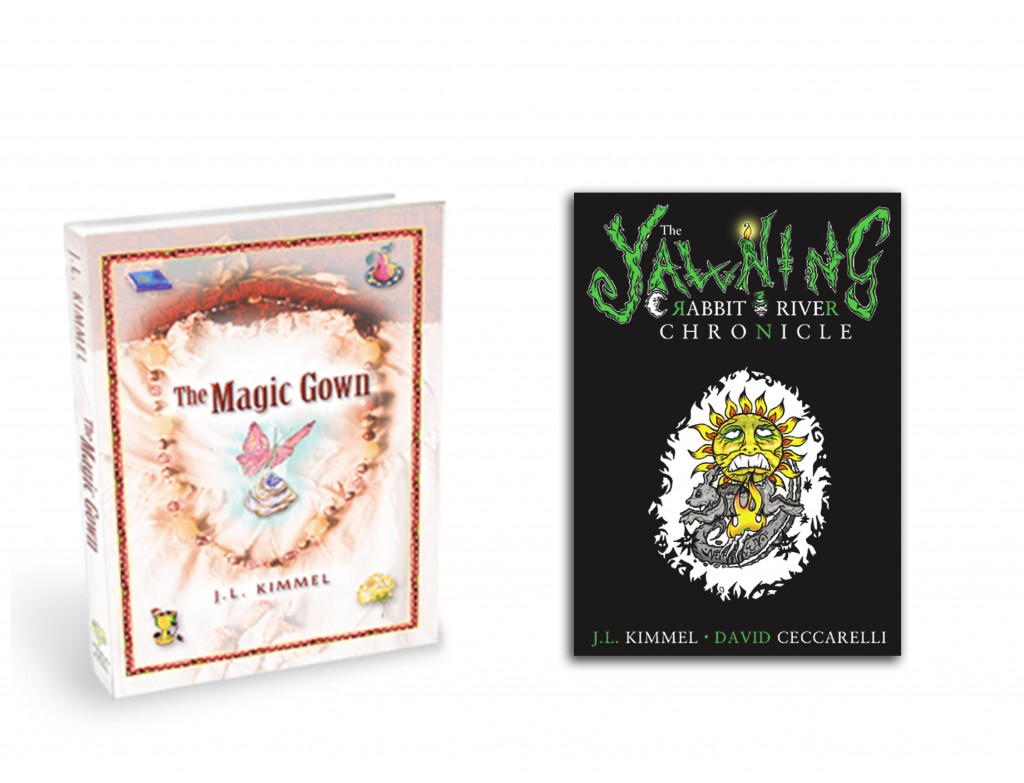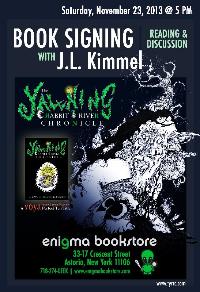 J.L. Kimmel will also be visiting Enigma Bookstore in Astoria – November 23, 2013 at 5 pm for a book signing, reading, and discussion.
Enigma is a science fiction, fantasy, and mystery focused store and an exciting forum for The Yawning Rabbit River Chronicle. 
A Note From J.L. Kimmel
The Art Of Storytelling & Illustration library tour has come to a close and, as I look back on the wonderful experience, I am reminded of the value of  'saying a hearty 'yes' to adventure in life'.  This advice has been a mainstay in my therapeutic practice as well as a theme for the recent Art of Storytelling tour.
One never knows how things will turn out – moment to moment.  And yet the willingness to say 'yes'; to give from the heart and be open has once again brought me the most wonderful gifts…
This fall those gifts included the lovely people of all ages I met at the Philadelphia, Baltimore, Charlottesville, and Richmond libraries and the Charlottesville Barnes & Noble. Thank you to you all!  I was honored to inspire you, as you inspired me.
A big thank you to Wendy Anne Edwards at 1070 WINA "WINA Morning News: Weekend Edition, Charlottesville VA for a great early morning radio interview.
Thank you Caryle Duffy for your beautiful support at the Philadelphia Library Event!
I am so grateful to Sara Sgarlat at Sgarlat Publicity and Leonard Baker for taking such good care of me.
And thank you to Danielle and Natalie at SierraRed for providing on-going graphic design and social media marketing support.
Saturday, November 23, 2013 5 pm book signing, reading, and discussion at Enigma Bookstore in Astoria, New York.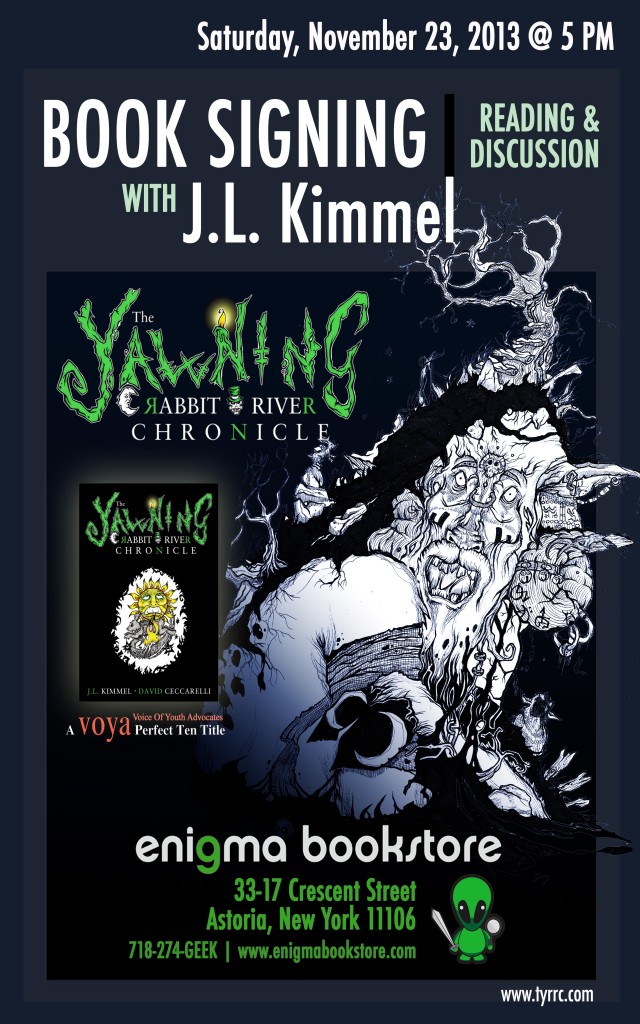 Educator Appreciation Workshop/Reception
Join us for a workshop on children and the art of storytelling, with teen and children's author Janine Kimmel. Janine, author of the award-winning The Yawning Rabbit River Chronicles, will lead the workshop, perfect for the Common Core Standards.
Thursday October 17, 2013 6:00 PM
The Commons at Holmdel, 2134 State Highway 35, Holmdel, NJ 07733, 732-275-0620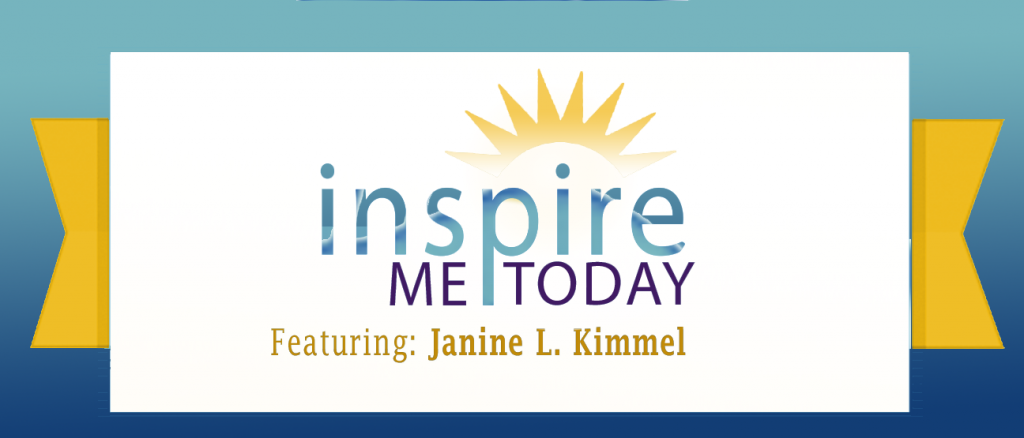 If I could share 500 words to inspire, this is the important wisdom I'd want to pass along to others…
Now I think I know the answer; it's simple really, you know? I think. . . well, I think we're all here just to be good to one another. Just that.
This is a passage from the end of my fiction book for young adult readers, which tells a complex story spanning over hundreds of years about an enchanted river, its heroes (both human and animal), and our intrinsic connection to Nature.
From my very earliest memories, I have had a love affair with Nature. I have stayed in touch with that love and know that there is a deep benefit that comes from an ongoing relationship with Nature.
I tap into this love every day in my work as a poet, an artist, a writer, a therapist, mother of two sons, and a teacher of creativity. I am such an advocate of the importance of encouraging our children to have a relationship with nature because I attribute much of my strength and creativity to that connection.
The best way to share this love with our children, beginning at the earliest of ages, is by modeling it OURSELVES. By connecting with the simplicity and authenticity of our natural surroundings, we instinctively slow to a more natural and saner rhythm or pace and begin to see the emergence of our own authentic, creative, and true nature – to be more open.
As this opening occurs, I like to say, our inner landscape becomes spectacular by transforming to reflect the beauty and wonder of the natural world. We also realize that, like our inner selves, nature is fragile and in need of care and love and respect.
And, like the great circle of life, one thing leads into another and back again. We are inspired and we inspire others to be good to each other. It is you and me, at our best. Like Robert W. Fuller, Ph.D. says, "Dignity is not negotiable."
We are connected by that goodness and it is our greatest strength;
A river runs from you to me
This river runs for eternity
A silent promise never broken
Of true love, so sweetly spoken
A heart that beats for you and me
One pure heart for eternity
A world like ours is never broken
With my song, like wings, now open!
-Janine L. Kimmel
Published on Inspire Me Today August 9, 2013
BITEradio.me is a Network of shows that focus on "Bringing Inspiration To Earth" – Our hosts focus on positive self-help and uplifting spiritual topics. On July 8th @ 12PM tune in here for J.L. Kimmel's interview as a part of BITEradio's Children's Corner.
The Yawning Rabbit River Chronicle by J. L. Kimmel & David Ceccarelli